THIS LENT AND EASTER, 'ONE SIZE DOESN'T FIT ALL'!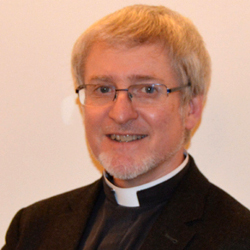 Spring is in the air, carpets of daffodils are everywhere, the birds are singing from just before dawn each day: and though in March we were still in 'meteorological winter', there's been no doubt for some weeks that life is re-surging, and to all intents and purposes, it's spring. Even those who choose to keep the most austere of Lents must know that in spite of the bear appearance of many parish churches during these weeks, Christ Is Risen already, and that no amount of serious intent during the forty days before Easter should cast a shadow upon that central conviction of faith, that what we celebrate every Sunday - and at every Eucharist - is that Christ is Risen, always, and forever.
So what is the route map we are inviting you to travel by this April, in the concluding weeks of Lent and into Holy Week and Eastertide? Last minute bookings can be made now for the journey, and you are invited to choose the route that best appeals!
First, for those wishing to explore what the Christian faith might have to offer in 2019, there is an opportunity to engage in doing so. Meetings tailored to meet people's requirements can be provided, in groups or on a one-to-one basis. Just get in touch and we can talk about it.
Second, for those who prefer in these last weeks of Lent to dwell upon Passion of the Lord and prepare for Easter, we have the option of three meditations on the themes of Holy Week, accompanied by works of art, offered to us by the Revd. William Simmonds, a visitor from Ledbury.
Third, for those wanting to grow in confidence and be encouraged to speak more readily about a faith they already have, there are film-based resources on offer, to be shared in a smaller group setting, in the comfort of a home in Cradley.
We're taking 'bookings' for the journey now, in whichever way you might prefer to travel. Join us on TUESDAY or WEDNESDAY evenings (full details depending on the numbers who respond), for the meditations by William Simmonds, or for the film-based course on 'Talking Jesus' and/or to explore the Christian faith more generally: or contact me individually, or leave a message on 01886 880438 or at robert.ward776@gmail.com. Opportunities to sign up for any of these options will also be available in all three parish churches.
And whichever way you choose, may you assuredly find that 'Love will come again, like wheat that springeth green....'
Your Rector,
Robert Ward